199145 (2005 YY128) : Giant Asteroid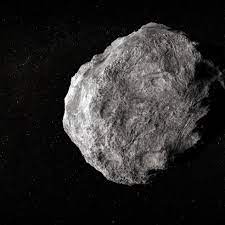 Experts at NASA are tracking a giant asteroid named 199145 (2005 YY128) which is just days away from entering Earth's orbit.
199145 (2005 YY128) is an asteroid whose orbit crosses the orbit of Earth.
It orbits the sun every 774 days (2.12 years) in an elliptical orbit.
2005 YY128 is probably between 566 to 1.265 kilometers in diameter.
Its orbit is 0.03 astronomical unit from Earth's orbit at its closest point.
Asteroids are small, rocky objects that orbit the sun.
Although asteroids orbit the sun like planets, they are much smaller than planets.
Most of them live in the main asteroid belt—a region between the orbits of Mars and Jupiter.