4th Edition Of Indian Chemicals Council: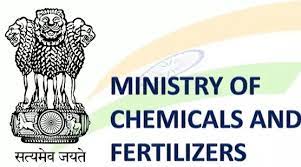 4th edition of Indian Chemicals Council (ICC) Sustainability Conclave recently started in New Delhi.
Theme of the two-day event is 'boardrooms to Community-ESG, Carbon Neutrality, Operational Safety, Greener Solutions'.
The Conclave aims to promote sustainability in the management of the entire life cycle of chemicals.
It is being organized jointly with United Nations Environment Program and International Council of Chemical Associations with support of Ministry of Chemicals and Fertilizers and Ministry of Environment, Forest and Climate Change.
United Nations Environment Programme (UNEP):
The United Nations Environment Programme (UNEP) is the leading environmental authority in the United Nations system.
It was established in 1972.
The United Nations Environment Programme (UNEP) has been the global authority that sets the environmental agenda, promotes the coherent implementation of the environmental dimension of sustainable development within the UN system and serves as an authoritative advocate for the global environment.
Indian Chemicals Council (ICC):
It was established in 1938.
It is the apex national body representing all branches of the Chemical Industry in India such as Organic & Inorganic Chemicals, Plastics & Petrochemicals & Petroleum Refineries, Dyestuffs & Dye-intermediates, Fertilizers & Pesticides, Specialty Chemicals, Paints etc.
The Indian Chemical Council is dedicated to the growth of the Indian Chemical Industry.
The Ministry of Commerce & Industry, Government of India, has authorised all ICC offices (Mumbai, New Delhi, Kolkata and Chennai) to issue the CERTIFICATE OF ORIGIN for the exporters.
ICC also has two initiatives – Responsible Care and Nicer Globe.