6th Edition Of Swachh Survekshan (SS) 2021: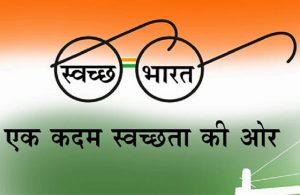 The President awarded the respective cities in the 6th Edition of Swachh Survekshan (SS) 2021 for their performance in maintaining cleanliness, hygiene and sanitation.
The ceremony was held at the 'Swachh Amrit Mahotsav', which is a celebration of the achievements of cities in the past seven years of Swachh Bharat Mission-Urban and a commitment from cities and citizens to move forward with renewed vigour in the next phase of Swachhata through Swachh Bharat Mission-Urban 2.0.
Earlier, the Jal Shakti Ministry launched Swachh Survekshan Grameen 2021 or rural cleanliness survey 2021 under Swachh Bharat Mission (Grameen) Phase-II.
Swachh Survekshan:
It is an annual survey of cleanliness, hygiene and sanitation in cities and towns across India.
It was launched as part of the Swachh Bharat Abhiyan, which aimed to make India clean and free of open defecation.
The first survey was undertaken in 2016 and covered 73 cities.
By 2020 the survey had grown to cover 4242 cities and was said to be the largest cleanliness survey in the world.
In 2021 Survekshan, participated by 4,320 cities, also saw an unprecedented number of citizens' feedback – over 5 crores, compared to 1.87 cores last year.
Nodal Ministry: Ministry of Housing and Urban Affairs (MoHUA).
SS 2021 Categories:
Less than 1 lakh Population:
Vita, Lonavala, and Saswad cities from Maharashtra have ranked first, second, and third Cleanest Cities respectively.
More than 1 Lakh Population:
For the 5th consecutive year, Indore (Madhya Pradesh) was awarded the title of India's Cleanest City under Swachh Survekshan, while Surat and Vijayawada bagged the second and third spots respectively.
Hoshangabad in Madhya Pradesh emerged as the 'Fastest Mover City' thus securing a place among the top 100 cities at 87th position.
Best Ganga Town: Varanasi.
Cleanest Cantonment: Ahmedabad Cantonment, followed by Meerut Cantonment and Delhi Cantonment.
Cleanest State:
More than 100 Urban Local Bodies:
Chhattisgarh has been awarded as the 'Cleanest State' of India for the 3rd consecutive year.
Karnataka emerged as the 'Fastest Mover State'.
Less than 100 Urban Local Bodies:
Jharkhand won the 'Cleanest State' of India for the second time in this category.
Mizoram emerged as the 'Fastest Mover State'.
Prerak Daaur Samman:
This is a new performance category introduced under SS 2021, five cities – Indore, Surat, Navi Mumbai, New Delhi Municipal Council and Tirupati were categorized as 'Divya' (Platinum).