SAARC: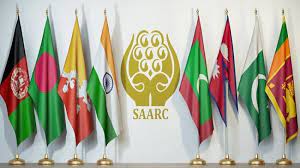 With uncertainty hanging over the international representation of Afghanistan under the Taliban, a question has risen over its membership in the South Asian Association for Regional Cooperation (SAARC), which is scheduled to meet next in Islamabad.
The fate of Afghanistan's membership, and even the future of SAARC to some extent, depends on the Taliban creating an inclusive government.
SAARC comprises of eight Member States: (1) Afghanistan, (2) Bangladesh, (3) Bhutan, (4) India, (5) Maldives, (6) Nepal, (7) Pakistan and (8) Sri Lanka.
Afghanistan was admitted into the SAARC as the eighth member in 2007 when the country was led by President Hamid Karzai.