Amendment Of Environment Impact Assessment Rules: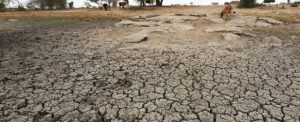 The Ministry of Environment, Forests and Climate Change has notified amendment to the Environment Impact Assessment (EIA) Rules
Changes:
Any project which is 100 km from the Line of Control, among other locations, will be exempted from an environmental clearance before construction.
It will do away with the need for green clearance for the construction of the controversial Char Dham project, ( connectivity to Kedarnath, Badrinath, Yamunotri, and Gangotri shrines)
Thermal power plants up to 15 MW based on biomass or non-hazardous municipal solid waste using auxiliary fuel such as coal, lignite or petroleum products up to 15 per cent have also been exempted.
Ports which exclusively deal in fish handling, and cater to small fishermen, will be exempted from environmental clearance.
Other projects exempted are Toll plazas that need more width for the installation of toll collection booths, and expansion activities in existing airports without an increase in the airport's existing area.