Anangpal Tomar II: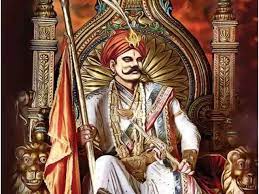 The National Monuments Authority (NMA) (set up for the protection and preservation of monuments under the Ministry of Culture) has planned to erect a statue of Anangpal Tomar II somewhere in central Delhi and develop it into a tourist spot.
Many believe he was the founder-king of Delhi.
Anangpal II Belonged to the Tomar dynasty that ruled parts of present-day Delhi and Haryana between the 8th and 12th centuries.
He was succeeded by his grandson Prithviraj Chauhan, who was defeated by the Ghurid forces in the Battle of Tarain (present-day Haryana) after which the Delhi Sultanate was established in 1192.
The Tomar dynasty shifted its capital in the 8th century), to Dhillikapuri (Delhi) during the reign of Anangpal II.
The Vishnu Garud Dhwaj (iron pillar) in the Qutub complex was also brought by King Anangpal Tomar II.
Tomara dynasty is one of the minor early medieval ruling houses of northern India.
According to bardic tradition, the dynasty was one of the 36 Rajput tribes.
The history of the family spans the period between the reign of Anangpal, who founded the city of Delhi in the 11th century CE, and the incorporation of Delhi within the Chauhan (Chahamana) kingdom in 1164.
Although Delhi subsequently became decisively a part of the Chauhan kingdom, numismatic and comparatively late literary evidence indicates that Tomara kings such as Anangapala and Madanapala continued to rule as feudatories, presumably until the final conquest of Delhi by the Muslims in 1192–93.