Apatani Weave: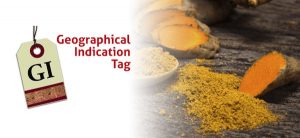 An application seeking Geographical Indication (GI) tag for the Arunachal Pradesh Apatani textile product has been filed by a firm, Zeet Zeero Producer Company Ltd.
Apatani weave:
The Apatani weave comes from the Apatani tribe living at Ziro, the headquarters of Lower Subansiri district.
The woven fabric of this tribe is known for its geometric and zigzag patterns and for its angular designs.
The tribe predominantly weaves shawls known as jig-jiro, and jilan or jackets called supuntarii.
The people use leaves and plant resources for organic dyeing of the cotton yarns in their traditional ways. And only women folk are engaged in weaving.
A GI is primarily an agricultural, natural or a manufactured product (handicrafts and industrial goods) originating from a definite geographical territory.
Typically, such a name conveys an assurance of quality and distinctiveness, which is essentially attributable to the place of its origin.
Once the GI protection is granted, no other producer can misuse the name to market similar products. It also provides comfort to customers about the authenticity of that product.
The registration of a geographical indication is valid for a period of 10 years.
It can be renewed from time to time for further period of 10 years each.
In India, Geographical Indications registration is administered by the Geographical Indications of Goods (Registration and Protection) Act, 1999 which came into force with effect from September 2003. The first product in India to be accorded with GI tag was Darjeeling tea in the year 2004-05.