Sivakumara Swamigalu: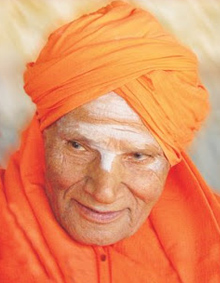 Prime Minister Narendra Modi has bowed to Sree Sree Sree Sivakumara Swamigalu on his Jayanti.
Shivakumara Swamigalu (1907 – 2019) was an Indian spiritual leader. He was a Lingayat religious figure and head of the Siddaganga Matha in Karnataka. He was described as the most esteemed adherent of Lingayatism.
Educationist: He founded the Sri Siddaganga Education Society. He founded over 100 institutions for education and training, that range from nursery to colleges for engineering, science, arts and management as well as vocational training.
Awards and Honours:

In 2007, the Government of Karnataka awarded him the Karnataka Ratna award, the highest civilian award of the state.
In 2015 the Government of India awarded him the Padma Bhushan.
He was also referred to as Nadedaaduva Devaru (walking God) in the state of Karnataka.