Veer Baal Diwas: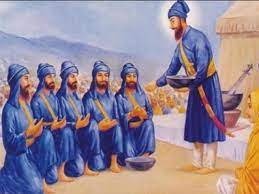 PM Modi has announced the government decision to mark December 26 as Veer Bal Diwas in the memory of Guru Gobind Singh's sons.
This is a fitting tribute to the courage of the Sahibzades and their quest for justice.
Guru Gobind Singh ji had four sons – Sahibzada Ajit Singh, Sahibzada Jujhar Singh, Sahibzada Zorawar Singh and Sahibzada Fateh Singh.
All four of his sons were initiated into the Khalsa and all were executed by Mughal forces before the age of 19.
Sikhism honors the illustrious martyred sons of Guru Gobind Singh ji in the prayer of ardas for their valor and sacrifice as 'Char Sahibzade', that is the four princes of the Khalsa warrior order
The day marks when Sahibzada Zorawar Singh and Sahibzada Fateh Singh attained martyrdom when they were executed by the Mughals (1705).
The brothers were captured with their grandmother Mata Gujari, the mother of Guru Gobind Singh.
They were imprisoned with their grandmother and put to death by cruel Mughals on the orders of Aurangzeb, who attempted to suffocate them ​inside a brick enclosure.
At the time of martyrdom, the ages of Zorawar Singh and Fateh Singh were 9 years and 6 years respectively.
This sacrifice is seen as the bravest sacrifice for Dharma by any young boys in Indian history.