Foreign Trade Policy By Six Months: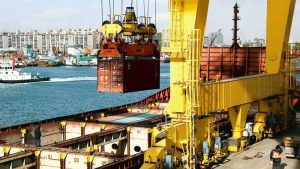 The Union Commerce Ministry announced the extension of the existing foreign trade policy by six months.
The reason behind the development is currency volatility and global uncertainty.
The ministry said, the geo-political situation is not suitable for long-term foreign trade policy.
Earlier, the government had extended the due date for the Foreign Trade Policy 2015-20 to September 30, 2022. Currently, fears of a recession in major economies like the US and Europe have escalated a panic among investors.
Foreign Trade Policy provides a framework for increasing exports of goods and services as well as generation of employment and increasing value addition in the country.
It focuses to support both the manufacturing and services sectors, with a special emphasis on improving the ease of doing business.
Earlier this month, Commerce Minister Piyush Goyal held a meeting that focused on export target setting, the new Foreign Trade Policy (FTP) (2022-27), and the strategies and measures to take forward domestic manufacturing and exports.