Baal Swaraj Portal: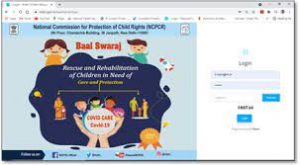 Women and Child Development Minister introduced about Baal Swaraj portal in Rajya Sabha.
Baal Swaraj Portal is a portal launched by NCPCR for online tracking and digital real-time monitoring mechanism of children in need of care and protection.
The portal has two functions- COVID care and CiSS.
COVID Care link caters to the children who have lost either or both parents due to COVID-19 or otherwise post March 2020.
Ciss- to help in the rehabilitation process of Children in Street Situations.
Portal also provides a platform for professionals and organizations to provide any help for children in need in the form of open shelters, counselling services, medical services, de-addiction services, education services, volunteering etc.
It has been launched under a centrally sponsored scheme namely Mission Vatsalya.
Mission Vatsalya scheme (erstwhile Integrated Child Protection Scheme) launched in 2009-10 for supporting the children in difficult circumstances.