Four-Tier Structure For The Urban Cooperative Banks (UCBs):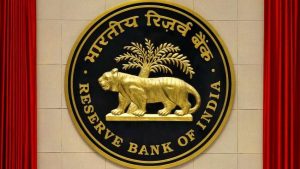 A Reserve Bank of India (RBI)-appointed committee has suggested a four-tier structure for the Urban Cooperative Banks (UCBs).
In June 2020, the Central government approved an Ordinance to bring all urban and multi-state co-operative banks under the direct supervision of the RBI.
In January 2020, the RBI revised the Supervisory Action Framework (SAF) for UCBs.
Categorisation of UCBs:
Based on the cooperativeness' of the banks, availability of capital and other factors, UCBs may be categorised into four tiers for regulatory purposes:
Tier 1 with all unit UCBs and salary earner's UCBs (irrespective of deposit size) and all other UCBs having deposits up to Rs 100 crore.
Tier 2 with UCBs of deposits between Rs 100 crore and Rs 1,000 crore.
Tier 3 with UCBs of deposits between Rs 1,000 crore and Rs 10,000 crore.
Tier 4 with UCBs of deposits more than Rs 10,000 crore.
The minimum Capital to Risk-Weighted Assets Ratio (CRAR) for them could vary from 9% to 15% and for Tier-4 UCBs the Basel III prescribed norms.
Umbrella Organisation:
The committee has proposed setting up an Umbrella Organisation (UO) to oversee co-operative banks and suggested that they should be allowed to open more branches if they meet all regulatory requirements.
The UO should be financially strong and be well governed by a professional board and senior management, both of which are fit and proper.