Bletchley Declaration : For AI Safety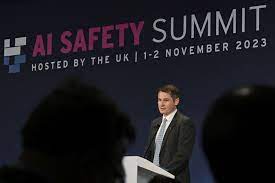 Bletchley Park, the historic site known for its crucial role in World War II, is hosting the world's first global summit on artificial intelligence (AI) safety in 2023.
Britain, along with 28 other countries and the European Union, published the "Bletchley Declaration" at Bletchley Park, England.
Bletchley Declaration aims to enhance global collaboration on artificial intelligence (AI) safety.
It has a two-fold focus: identifying shared AI-related risks and enhancing scientific understanding of these risks, as well as creating cross-country policies to address them.