The First CAR-T Cell Therapy: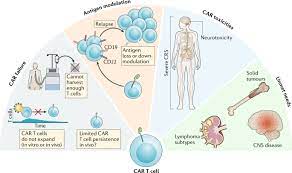 The first CAR-T cell therapy (a type of gene therapy) in India was done at the Tata Memorial Hospital in Mumbai.
The CAR-T cells were designed and manufactured at Bioscience and Bioengineering (BSBE) department of IIT Bombay with support from DBT/BIRAC, through National Biopharma Mission.
Biotechnology Industry Research Assistance Council (BIRAC) is a not-for-profit Section 8, Schedule B, Public Sector Enterprise, set up by Department of Biotechnology (DBT), Ministry of Science & Technology.
The Chimeric Antigen Receptor T-cell (CAR-T) therapy has emerged as a breakthrough in cancer treatment especially in patients suffering from Acute Lymphocytic Leukemia.
But, till now this technology was not available in India.
Each patient's CAR-T cell therapy costs 3-4 crore (INR).