BRICS Meeting : Hosted By The Chinese NSA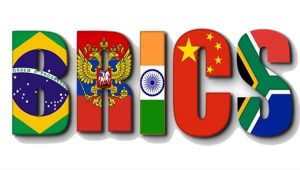 National Security Adviser(NSA) recently attended a virtual BRICS meeting hosted by the Chinese NSA, aimed at strengthening "political and security cooperation" within BRICS.
Recommendations by India during the meeting:
Cooperation on terrorism without reservations.
Preventing the use of Information & Communication Technology(ICT) by terrorists.
Need for urgent reform of the multilateral system
Importance of resilient supply chains.
BRICS: Areas of Cooperation:
Economic Cooperation
People-to-People exchange
Political and Security Cooperation
Cooperation Mechanism
New Development Bank(NDB):
NDB is headquartered in Shanghai.
During the Sixth BRICS Summit in Fortaleza (2014) the leaders signed the Agreement establishing the New Development Bank (NDB) by the Fortaleza Declaration.
The NDB functions on a consultative mechanism among the BRICS members with all the member countries possessing equal rights.