Business Responsibility And Sustainability Report (BRSR):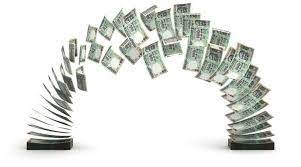 The Securities and Exchange Board of India (SEBI) has decided to introduce new requirements for business sustainability reporting by listed entities.
This new report will be called the Business Responsibility and Sustainability Report (BRSR) and will replace the existing Business Responsibility Report (BRR).
SEBI, in 2012, mandated the top 100 listed entities by market capitalisation to file Business Responsibility Reports (BRR) as per the disclosure requirement emanating from the 'National Voluntary Guidelines on Social, Environmental and Economic Responsibilities of Business' (NVGs).
In 2019, the Ministry of Corporate Affairs revised NVGs and formulated the National Guidelines on Responsible Business Conduct (NGRBC).
In December 2019, SEBI extended the BRR requirement to the top 1000 listed entities by market capitalization, from the financial year 2019-20.
Listed Entity: A company whose shares are traded on an official stock exchange.
Market Capitalization: It refers to how much a company is worth as determined by the stock market. It is defined as the total market value of all outstanding shares.
To calculate a company's market cap, multiply the number of outstanding shares by the current market value of one share.
About Business Responsibility and Sustainability Report (BRSR):
BRSR, which is from an Environmental, Social, and Governance ("ESG") perspective, is intended to enable businesses to engage more meaningfully with their stakeholders.
It will encourage businesses to go beyond regulatory financial compliance and report on their social and environmental impacts.
The BRSR will be applicable to the top 1000 listed entities (by market capitalization), for reporting on a voluntary basis for FY 2021 – 22 and on a mandatory basis from FY 2022 – 23.