Pulwama Mission Youth IAS: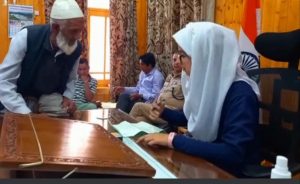 The initiative is a part of the movement the district administration has started to engage youth and realize their potential.
Under the initiative, 'Be a Deputy Commissioner for a day', higher secondary level students are encouraged to get involved in administrative matters.
This will motivate them to take up civil services in south Kashmir's most militancy-affected district of Pulwama
Understand youth's concern and engage them on a plethora of issues that affect them.
Help in changing the behavioral pattern of the dejected youth and students anxious about their careers
Motivating them to become social change agents.
Help develop administration civic interaction, thus building trust.