National Physical Literacy Mission: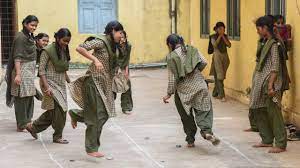 The Supreme Court has asked the Centre and States to respond to a report recommending sports to be expressly made a fundamental right under Article 21 of the Constitution.
Further, the report submitted by the court's amicus curiae (friend of the court) suggested that the "narrow" phrase 'sport' be replaced by 'physical literacy', which is a term "firmly established as a right in the leading sporting nations of the world".
The report was filed in a Public Interest Litigation (PIL) to amend the Constitution to make sports a fundamental right and amend the Directive Principles of State Policy to include an obligation to "strive for promotion of sports education".
It had urged that sports should be transferred to the Concurrent List to facilitate cooperative work between the Centre and states (at present, sports is a state subject).