Personal Data Protection Bill: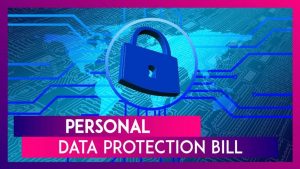 The government has withdrawn the Personal Data Protection Bill from Parliament as it considers a "comprehensive legal framework" to regulate the online space, including bringing separate laws on data privacy, the overall Internet ecosystem, cybersecurity, telecom regulations, and harnessing non-personal data to boost innovation in the country.
The government has taken this step after nearly four years of the Bill being in the works.
It had gone through multiple iterations, including a review by a Joint Committee of Parliament (JCP), and faced major pushback from a range of stakeholders including big tech companies such as Facebook and Google, and privacy and civil society activists.
The tech companies had, in particular, questioned a proposed provision in the Bill called data localisation, under which it would have been mandatory for companies to store a copy of certain sensitive personal data within India, and the export of undefined "critical" personal data from the country would be prohibited.
The activists had criticised, in particular, a provision that allowed the central government and its agencies blanket exemptions from adhering to any and all provisions of the Bill.
The delays in the Bill had been criticised by several stakeholders, who had pointed out that it was a matter of grave concern that India, one of the world's largest Internet markets, did not have a basic framework to protect people's privacy.