The Community Of Portuguese Language Countries (CPLP):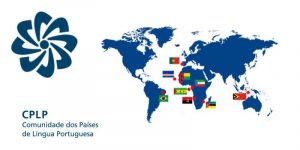 Minister for External Affairs said that India has joined the Community of Portuguese Language Countries, CPLP as Associate Observer in July this year. this sets a new platform for strengthening India's historic bonds of friendship with Lusophone countries.
The Community of Portuguese Language Countries (CPLP) is also known as the Lusophone Commonwealth.
It is an international organization and political association of Lusophone nations across four continents, where Portuguese is an official language.
The CPLP consists of 9 member states and 32 associate observers, located in Europe, South America, Asia, Africa and Oceania, totaling 37 countries and 4 organizations.
Member states: There are nine full member states of the CPLP. Seven were founding members of the CPLP: Angola, Brazil, Cabo Verde, Guinea Bissau, Mozambique, Portugal, and São Tomé and Príncipe; Timor-Leste joined in 2002 and Equatorial Guinea joined in 2014.
It was founded in 1996, in Lisbon.
Headquarters: Lisbon, Portugal.
Lusophones are peoples and nations that comprise an estimated 270 million people spread across 10 sovereign states and territories that recognize Portuguese as an official language.
This area is known as Lusofonia or the Lusophone world (Mundo Lusófono).