HANSA-NG: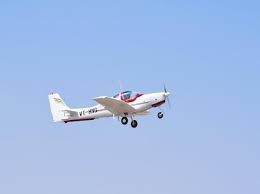 HANSA-NG, a first of its kind, indigenously developed aircraft trainer has completed sea level trials.
It is developed by the CSIR-National Aerospace Laboratories (CSIR-NAL).
National Aerospace Laboratories (NAL), a constituent of the Council of Scientific and Industrial Research (CSIR) established in the year 1959 is the only government aerospace Research & Development laboratory in the country's civilian sector.
Council of Scientific and Industrial Research (CSIR) is the largest Research and Development (R&D) organisation in India.
The HANSA-NG, or HANSA-New Generation, is one of the most advanced flying trainers.
HANSA-NG is an upgraded version of HANSA, which saw the first flight in 1993, and was certified in 2000.
The Centre approved HANSA-NG in 2018 and NAL retro-modified HANSA-3 aircraft with a glass cockpit and got it certified by DGCA (Directorate General of Civil Aviation). The aircraft was demonstrated at Aero-India 2019.
It is powered by a Rotax Digital Control Engine and is designed to meet the need for trainer aircraft by flying clubs in India.
It is an ideal aircraft for Commercial Pilot Licensing (CPL) due to its low cost and low fuel consumption.