Small Savings Instruments For The First Quarter Of 2021-22: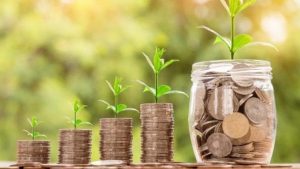 The government has sharply slashed the rates on all small savings instruments for the first quarter of 2021-22.
It has brought the rate of return on the Public Provident Fund down from 7.1% to 6.4% and effecting cuts ranging from 40 basis points (0.4%) to 110 basis points (1.1%) through a notification.
The sharpest cut was seen in the quarterly interest rate paid on one-year term deposits, from 5.5% in the January to March quarter to 4.4% in this quarter.
The rate of return on the Senior Citizen Savings Scheme was cut from 7.4% to 6.5%, while the Sukanya Samriddhi Account Scheme's return was reduced from 7.6% to 6.9%.
The interest rate paid on National Savings Certificate and Kisan Vikas Patra was also reduced significantly, from 6.8% to 5.9%, and from 6.9% to 6.2%, respectively. Consequently, the Kisan Vikas Patra, which used to mature in 124 months, will now mature in 138 months.
While savings deposits earned the lowest rate of 4% till now, that return has now been further slashed to 3.5%. Among time deposits, the return on five-year deposits has been reduced from 6.7% to 5.8%.
For savers, the option with the highest returns at this point is the Sukanya Samriddhi Account Scheme, followed by the Senior Citizens' Savings Schemes and the Public Provident Fund.
While the government resets the interest rate on small savings instruments every quarter, this round of rate cuts assumes significance as the government is keen to lower interest rates to make it easier to execute its borrowing plans for the year and spur growth.
The government plans to borrow ₹12.05 lakh crore in 2021-22, on the back of a record gross borrowing of ₹13.71 lakh crore in 2020-21.
High small savings rates have been cited by the central bank as a major impediment in ensuring policy rate cuts get transmitted into the banking system.