Neobanks: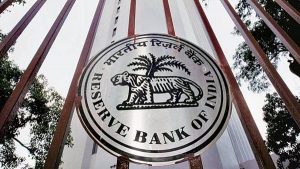 The RBI (Reserve Bank of India) is taking a hard look at the neobank business model where fintechs plug into a conventional bank's network and become customer-facing banking service providers.
The concern is that the digital model business can scale up very fast and could grow to be bigger than the underlying bank in terms of customers.
Although neobank customers continue to be accountholders of the underlying bank, the only channel available to these users is the fintech-owned digital platform.
A neobank is a kind of digital bank without any branches. Rather than being physically present at a specific location, neobanking is entirely online.
Neobanks are financial institutions that give customers a cheaper alternative to traditional banks.
They leverage technology and artificial intelligence to offer personalised services to customers while minimising operating costs.
Neobanks entered the financial system with the tag of 'challenger banks' because they challenged the complex infrastructure and client onboarding process of traditional banks.
In India, these firms don't have a bank licence of their own but rely on bank partners to offer licensed services.
That's because the RBI doesn't allow banks to be 100% digital yet.
The RBI remains resolute in prioritising banks' physical presence, and has spoken about the need for digital banking service providers to have some physical presence as well.
RazorpayX, Jupiter, Niyo, Open,etc are the examples of top Neobanks of India.