Cybercrime Volunteer Programme: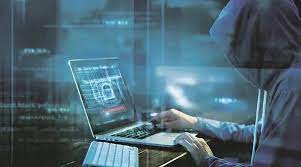 The Union Home Ministry has said it does not maintain a centralized list of volunteers enrolled under the cybercrime volunteer program since the police is a "State subject" under the Seventh Schedule of the Constitution.
The Ministry, through its cybercrime grievance portal, cybercrime.gov.in, aims to raise a group of "cybercrime volunteers" to flag "unlawful content" on the Internet.
A digital rights group, the Internet Freedom Foundation (IFF), has said the programme enables a culture of surveillance and could create potential social distrust by encouraging civilians to report the online activities of other citizens.
In response to an RTI application on the total number of volunteers who have applied under the Cybercrime Volunteers Programme of the National Cybercrime Reporting Portal, the Ministry said the information could be sought directly from the respective States and Union Territories.
The programme was expected to include 500 volunteers, 200 "cyber awareness promoters" and 50 "cyber experts".
The National Cybercrime Ecosystem Management Unit, of which the Cybercrime Volunteers Programme is a constituent, is part of the Indian Cybercrime Coordination Centre (I4C) scheme launched by Union Home Minister Amit Shah in January 2020.
The project was approved in October 2018 at an estimated cost of ₹415.86 crores.
The I4C scheme that includes other components also has been allocated ₹69.80 crores in the 2021-22 Budget.