Delimitation Commission Of J&K :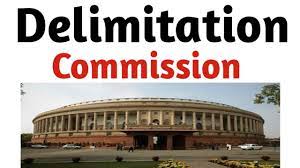 The Delimitation Commission headed by Justice Ranjana Prakash Desai, (a retired Judge of the Supreme Court of India) released the Delimitation Order for the Union Territory of Jammu & Kashmir.
As per the final Delimitation Order, the following will come into effect from the date to be notified by the Central Government:
Out of the 90 Assembly Constituencies (ACs) in the region, 43 will be part of Jammu region and 47 for Kashmir region keeping in view the provisions of Section 9(1)(a) of the Delimitation Act, 2002 and Section 60(2)(b) of Jammu & Kashmir Reorganization Act, 2019.
9 ACs have been reserved for STs, out of which,6 are in Jammu region and 3 ACs in the Valley.
There are five Parliamentary Constituencies in the region. Each Parliamentary Constituency will have equal number of 18 Assembly Constituencies each.
Names of some ACs have also been changed keeping in view the demand of local representatives.
The Delimitation Commission was entrusted with the work of delimiting the Assembly and Parliamentary Constituencies in the UT of Jammu and Kashmir on the basis of 2011 Census and in accordance with the provisions of Part-V of the Jammu and Kashmir Reorganisation Act, 2019 (34 of 2019) and the provisions of Delimitation Act, 2002(33 of 2002).