Impact Of Increasing Pollution On Human Health : NHRC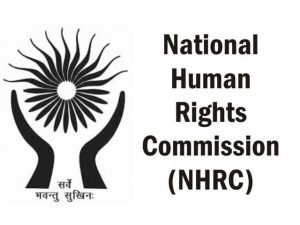 A latest Lancet Commission report on Pollution and Health has highlighted the impact of increasing pollution on human health in India.
Following this, the National Human Rights Commission (NHRC) has issued an advisory to the Centre and State Governments on preventing, minimising and mitigating the impacts of environmental pollution and degradation on human rights.
Highlights of the Report:
India specific findings:
Air pollution was responsible for 16.7 lakh deaths in India in 2019, or 17.8% of all deaths in the country that year.
This is the largest number of air-pollution-related deaths of any country.
9.8 lakh were caused by PM2.5 pollution, and another 6.1 lakh by household air pollution.
Pollution sources associated with extreme poverty (such as indoor air pollution and water pollution): This number has reduced; but, this reduction is offset by increased deaths attributable to industrial pollution (such as ambient air pollution and chemical pollution).
Worst affected places: Air pollution is most severe in the Indo-Gangetic Plain. This area contains New Delhi and many of the most polluted cities.
Causes: Burning of biomass in households was the single largest cause of air pollution deaths in India, followed by coal combustion and crop burning.
Lead: 27.5 crore children are estimated to have blood lead concentrations that exceed 5 µg/dL.
Economic losses due to modern forms of pollution have increased as a proportion of GDP between 2000 and 2019 in India. It amounts to 1 percent of GDP.
Global findings:
Globally, air pollution alone contributes to 66.7 lakh deaths.
Overall, pollution was responsible for an estimated 90 lakh deaths in 2019 (equivalent to one in six deaths worldwide.
More than 80 crore children are estimated to have blood lead concentrations that exceed 5 µg/dL.
The factors responsible for this include rising ambient air pollution, rising chemical pollution, ageing populations and increased numbers of people exposed to pollution.
The global cost of fossil fuel air pollution is estimated to be about US $8 billion per day.