Development Of Enterprise And Service Hubs (DESH):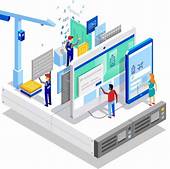 The government plans to table the Development of Enterprise and Service Hubs (DESH) Bill to overhaul the special economic zones (SEZ) legislation. DESHs as the DESH Act will replace the current SEZ Act of 2005.
WTO's dispute settlement panel has ruled that India's export-related schemes, including the SEZ Scheme, were inconsistent with WTO rules since they directly linked tax benefits to exports.
Countries aren't allowed to directly subsidize exports as it can distort market prices.
SEZ started losing its allure after the introduction of minimum alternate tax and a sunset clause to remove tax sops.
SEZ units used to enjoy 100% income tax exemption on export income for the first five years, 50% for the next five years, and 50% of the ploughed back export profit for another five years.
The DESH legislation goes beyond promoting exports and has a much wider objective of boosting domestic manufacturing and job creation through 'development hubs'.
These hubs will no longer be required to be net foreign exchange positive cumulatively in five years (i.e, export more than they import) as mandated in the SEZ regime, and will be allowed to sell in the domestic area more easily.
The hubs will, therefore, be WTO-compliant.
DESH legislation also provides for an online single-window portal for the grant of time-bound approvals for establishing and operating the hubs.