Development Of Trincomalee Port Into An Industrial Hub : Sri Lanka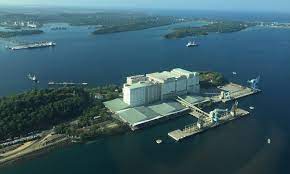 Sri Lanka plans to develop Trincomalee port into an industrial hub that would spark global interest.
The proposal is a long-standing plan to monetise land that belongs to the Sri Lanka Port Authority, by getting foreign and local investment for a special economic zone, an industrial park, or an energy hub.
Key Highlights:
Trincomalee harbour is on the northeastern coast of Sri Lanka.
It is situated on a peninsula in Trincomalee Bay—formerly called Koddiyar Bay.
Trincomalee is the nearest port to Chennai, India.
It offers one of Asia's finest natural harbours which India will benefit from.
This port will serve as a way to balance China's influence in the Indian Ocean Region. China already has access to Hambantota Port, so Trincomalee port is important for India.
If Indian companies engage in this development, it will enhance Indian maritime trade routes in the region.
Earlier this year, Lanka Indian Oil Company and Ceylon Petroleum Corporation signed an agreement to develop a massive oil storage tank farm built during British rule at Trincomalee.
This agreement will benefit from this deal.