Dinkinesh Asteroid: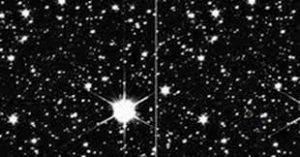 NASA's Lucy spacecraft has captured its first images of the main belt asteroid Dinkinesh, marking the beginning of a 12-year voyage.
Dinkinesh asteroid was discovered in 1999 by the LINEAR survey.
Dinkinesh is a slow rotator with a moderately large light-curve amplitude.
It is an S-type asteroid, which means it is composed mainly of silicates and some metal.
It will be the first fly-by target of the Lucy mission on November 1, 2023, during its cruise to the Trojan Clouds.
The observations were made by Lucy's high-resolution camera, the Lucy Long Range Reconnaissance Imager ( L'LORRI instrument ).
Lucy Mission:
It was launched by NASA from the Cape Canaveral Space Force Station in Florida in 2021.
It is a 12-year missionwhich will take close observations of nine of Jupiter's Trojans and two main belt asteroids along with that.
It is the first spacecraft sent to study the Trojan asteroids, which orbit the Sun in the same path that the planet Jupiter takes.
It has recently captured images of Eurybates, Polymele, Leucus and Leucus asteroids.