Energy Transition Index 2023: WEF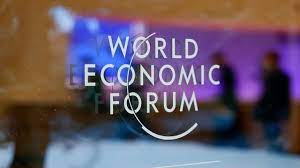 The World Economic Forum (WEF) has ranked India at the 67th place globally on its Energy Transition Index (ETI).
The Index highlights India as the sole major economy with energy transition momentum accelerating across all dimensions and Singapore is the only other major economy showing "true momentum by advancing sustainability, energy security and equity in a balanced way.
Highlights of the Energy Transition Index:
Sweden topped the list and was followed by Denmark, Norway, Finland and Switzerland in the top five on the list of 120 countries.
France (7) was the only G20 Country in the top 10, followed closely by Germany (11), the U.S. (12), and the U.K. (13).
Global average ETI scores increased by 10% since 2014 but showed only marginal growth in the past three years.
Only 41 countries have made steady progress in the past decade.
World Economic Forum:
WEF is a Swiss nonprofit foundation established in 1971, based in Geneva, Switzerland.
Recognized by the Swiss authorities as the international institution for public-private cooperation.
Mission : Committed to improving the state of the world by engaging business, political, academic, and other leaders of society to shape global, regional, and industry agendas.