Essential Defence Services Bill, 2021: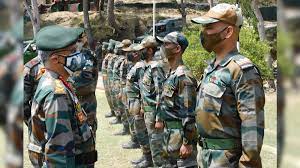 The government introduced the Essential Defence Services Bill, 2021 in Lok Sabha.
It seeks to replace the ordinance issued in June 2021 and prohibits any agitation and strike by anyone engaged in the essential defence services.
Essential Defence Services:
It includes any service in any establishment or undertaking dealing with production of goods or equipment required for defence related purposes or any establishment of the armed forces or connected with them or defence.
It also includes services that, if ceased, would affect the safety of the establishment engaged in such services or its employees.
In addition, the government may declare any service as an essential defence service if its cessation would affect the:

Production of defence equipment or goods.
Operation or maintenance of industrial establishments or units engaged in such production.
Repair or maintenance of products connected with defence.