Etalin Hydropower Project: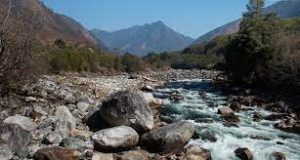 The Forest Advisory Committee (FAC) has recently asked the Arunachal Pradesh Government to review the Etalin hydropower project.
The FAC has recently asked the Arunachal Pradesh government to file a fresh proposal for forest diversion and the construction of the Etalin hydroelectric project (EHEP) due to non-compliance to conditions stipulated by the FAC and the overwhelming pushback against the project in the region.
Etalin Hydroelectric Project (EHEP):
It is a 3,097 MW hydropower project planned in the Dibang Valley of Arunachal Pradesh.
It is one of the largest hydropower projects proposed in the country in terms of installed capacity.
EHEP is proposed to be developed as a combination of two run-of-the-river schemes.
The project involves the construction of concrete gravity dams on the Tangon and Dri riverswhich are tributaries of Dibang river.
The project area falls under the "richest bio-geographical province of the Himalayan zone" and "one of the mega biodiversity hotspots of the world".
The project area is dominated by indigenous population belonging to Idu-Mishmi tribes.
Idu-Mishmi Tribe are the lone inhabitant tribe of Dibang Valley district, Arunachal Pradesh.