Pseudomonas aeruginosa: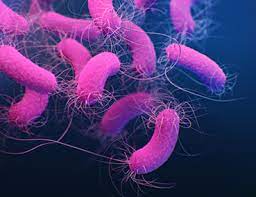 The US Centers for Disease Control flagged Indian eye drop for death, and blindness caused by Pseudomonas aeruginosa.
Pseudomonas aeruginosa is an aerobic microorganism.
It is a motile, Gram-negative rod-shaped bacteria distributed throughout different habitats in the world.
The bacterium also has several industrial applications where it is cultivated for the production of primary and secondary metabolites.
These are also used as agents of biosurfactants for environmental cleanup, restoration, and remediation.
Disease caused by P. aeruginosa:-
Pneumonia caused by P. aeruginosa is often hospital-acquired with the common source being contaminated bronchoscopes.
The common clinical symptoms associated with this infection include fever and chills and difficulty in breathing.
The Sepsis is indicated by irregular alterations of the cardiac dynamics, which ultimately leads to decreased cardiac output, metabolic acidosis, and even multiorgan failure.
Urinary tract infection by P. aeruginosa has also been observed in some patients that use external medical devices or during dialysis. The source of urinary tract infection by P. aeruginosa is the entry of the organism from the skin.