Gujarat Anti-Conversion Law: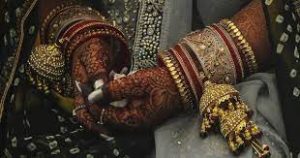 Gujarat Government has defended its new anti-conversion law in High Court saying marriages cannot be tool for "forceful conversion".
The HC is hearing two petitions that have challenged the newly enacted amendment in the law, which deals with forcible religious conversion through marriages.
During the hearing, the Court observed that the amended law keeps a sword hanging over interfaith couples because it has created an impression that interfaith marriages are not permissible in the State.
Gujarat Freedom of Religion (Amendment) Act, 2021:
It proposes punishment of 3-10 years in jail for forcible or fraudulent religious conversions through marriage.
It amends the Gujarat Freedom of Religion Act, 2003.
The amendment aims to reduce the "emerging trend" where women are "lured to marriage" for the purposes of religious conversion.
The amended law has vague terms which are against basic principles of marriage and right to propagate, profess and practice religion as enshrined in the Article 25 of the Constitution.
The law even allows distant family members to file a criminal complaint.