FIFAe Nations Cup (FeNC) 2022: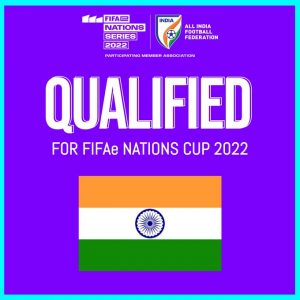 In Football, India created history by securing a spot at the highly coveted FIFAe Nations Cup (FeNC) 2022.
Representatives from the country will join esports athletes from 23 other nations to compete at the highest level of FIFA 22 Esports from July 26 to 30 in Copenhagen, Denmark.
The FIFAe Nations Series (FeNS) is an esports tournament held by FIFA and its presenting partner EA Sports. Each tournament has member nations competing in games of the latest incarnation of the FIFA association football video game series.
The FeNC is one of three major esports events that are held on a worldwide scale to crown the global champions of the game.