FIRSTAP : India's First Sticker-Based Debit Card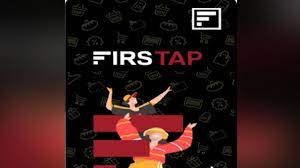 IDFC First Bank, in association with the National Payments Corporation of India (NPCI), recently launched FIRSTAP – India's first sticker-based debit card. The IDFC FIRST Bank was established following the merger of the erstwhile IDFC Bank
A sticker-based debit card allows the user to make transactions by simply tapping the sticker on near-field communication (NFC)-enabled point-of sale terminal.
It can be used to tap and pay in stores, restaurants and other places without the need to carry a debit card.
The FIRSTAP was launched by the IDFC First Bank in line with its customer-centric philosophy.
It is one-third the size of a regular debit card.
It can be stuck on any surface of the customer's choice, like cell phones, identity cards, wallets, tabs, airpod cases etc.
It can be stuck on wearable devices like watches and rings as well.
It enables transactions up to Rs.5,000 without a PIN and those beyond that requires the entry of PIN.
This sticker debit card comes with a complementary personal accidental cover and 24/7 concierge services.
It also includes several RuPay offers.