Global Environment Facility (GEF):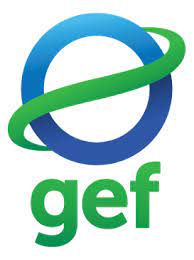 The Global Biodiversity Framework Fund (GBFF) was ratified and launched at the Seventh Assembly of the Global Environment Facility (GEF) held recently.
Governments, non-profits, and the private sector can now contribute their funds to GBFF.
This will ensure that the world meets the goals and targets of the Kunming-Montreal Global Biodiversity Framework (GBF) formulated by the Convention on Biological Diversity (CBD) by 2030.
As much as 20 percent of the funds would support Indigenous-led initiatives to protect and conserve biodiversity.
It will also prioritize support for Small Island Developing States and Least Developed Countries, which will receive more than a third of the fund's resources.
This is the first time there would be funds channeled to non-state actors like the indigenous communities.
Under Target 19 of GBF, at least $200 billion per year will need to be raised by 2030.
Canada and the United Kingdom have already donated 200 million Canadian dollars and 10 million pounds respectively to the GBFF.
After donations from Canada and the UK, $40 million is still needed to operationalize the fund by the end of 2023.
The first GBFF Council meeting will be held in January 2024, with a view to approving the first work programme at the June 2024 Council meeting.
The first tranche of the fund is likely to be disbursed after the council meeting to ensure that the first projects under the new Fund can be launched ahead of CBD's CoP16.
GEF:
Established:1991.
It was established on the eve of the 1992 Rio Earth Summit of UNFCC.
HQ: Washington, D.C. United States.