Global Platform For Disaster Risk Reduction 2022: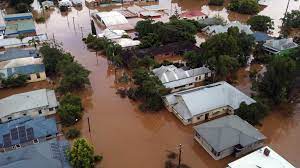 The Global Platform for Disaster Risk Reduction, 2022 (GP DRR 2022) took place in Indonesia.
The outcome was summarised in the Bali Agenda for Reilience
Theme: From Risk to Resilience: Towards Sustainable Development For All in a Covid-19 Transformed World.
Global Platform was the first global gathering for disaster risk reduction (DRR) actors since the Covid pandemic, and fell exactly midway between the UNFCCC COP26 and UNFCCC COP27 negotiations.
It is a biennial multi-stakeholder forum, a critical component of the monitoring and implementation process of the Sendai Framework for Disaster Risk Reduction (2015-2030).
The UN General Assembly recognizes the same.