Global Report On Assistive Technology: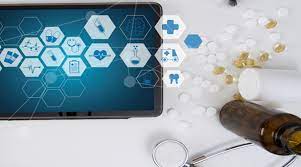 The World Health Organisation (WHO) and United Nations Children's Fund (UNICEF) jointly launched the first Global Report on Assistive Technology (GReAT).
Highlights of the Report:
More than 2.5 billion people need one or more assistive products, such as wheelchairs, hearing aids, or apps that support communication and cognition.
A billion of them are denied access, particularly in low- and middle-income countries, where access can be as low as 3% of the need for these life-changing products.
The number of people in need of one or more assistive products is likely to rise to 3.5 billion by 2050, due to populations aging and the prevalence of non-communicable diseases rising across the world.
Also, affordability is a major barrier to access.
A survey of 70 countries featured in the report found large gaps in service provision and trained workforce for assistive technology, especially in the domains of cognition, communication and self-care.
Assistive Technology (AT):
AT is any item, piece of equipment, software program or product system that is used to increase, maintain or improve the functional capabilities of persons with disabilities.