Gulf Cooperation Council (GCC):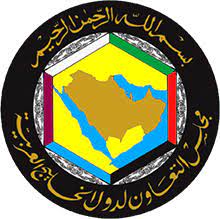 External Affairs Minister S Jaishankar has signed a Memorandum of understanding (MoU) with the Secretary General of Gulf Cooperation Council (GCC) on the mechanism of consultations between India and the GCC.
The External Affairs Minister is on a two-day visit to Saudi Arabia from 10-12 September.
This is his first trip to the Kingdom as India's External Affairs Minister.
The Cooperation Council for the Arab States of the Gulf, also known as the Gulf Cooperation Council (GCC) is a regional, intergovernmental, political, and economic union comprising Bahrain, Kuwait, Oman, Qatar, Saudi Arabia, and the United Arab Emirates.
The council's main headquarters is located in Riyadh, Saudi Arabia.
The Charter of the GCC was signed on 25 May 1981, formally establishing the institution.