Helicobacter pylori : Study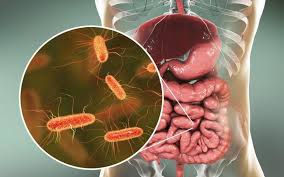 The National Institute of Cholera and Enteric Diseases has made quick detection of drug-resistant 'Helicobacter pylori possible recently.
A two-step PCR-based assay of a small region of the Helicobacter pylori (H. pylori) bacteria can help detect H. pylori infection and also identify clarithromycin-resistant bacteria and those that are drug-sensitive in six-seven hours has been developed by a team of researchers from the National Institute of Cholera and Enteric Diseases (ICMR-NICED), Kolkata.
Helicobacter pylori:-
It is a bacterium that infects the stomach lining.
It is linked to gastrointestinal issues like peptic ulcers and stomach cancer.
About two-thirds of the world's population has it in their bodies.
For most people, it never causes any symptoms.
In India, H. pylori infection affects 60-70% of the population.
This usually happens during childhood and remains in the stomach throughout their life if not treated with antibiotics effectively.
Symptoms:–

An ache or burning pain in your stomach (abdomen)
Stomach pain that may be worse when your stomach is empty

Treatment:-

Clarithromycin is an antibiotic commonly used to treat H. pylori infections, but drug-resistant strains in India have raised concerns about its effectiveness.