Hindu Minority And Guardianship Act (HMGA), 1956: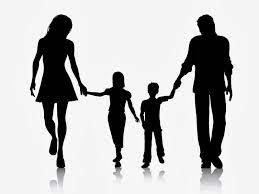 A mother and father should have equal rights as guardians of their children and the Hindu Minority and Guardianship Act (HMGA), 1956 should be amended as it discriminates against women, a parliamentary panel has recommended in its report.
The Act does not provide for joint guardianship nor does it recognise the mother as the guardian of the minor legitimate child unless the father is deceased or is found unfit.
The Act gives preference to father over mother, it goes against the right to equality and right against discrimination envisaged under Articles 14 and 15 of the Constitution.
The committee feels that there is an urgent need to amend the HMGA and accord equal treatment to both mother and father as natural guardians.
Section 6 of the HMGA lays down that in the case of a Hindu minor boy and a Hindu minor unmarried girl, the father is the natural guardian and 'after' him the mother.
Section 7 of the same Act provides that the natural guardianship of an adopted son, who is a minor, passes on adoption to the adopted father and 'after' him to the adoptive mother.