Implementation Of National Family Planning Program: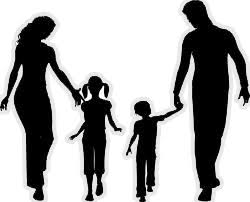 The Government has been implementing the National Family Planning Program which provides voluntary and informed choices to the beneficiaries through a target-free approach with the objective of checking population increase in the country.
A National Population Policy has been formulated in the year 2000 with the long-term objective of attaining population stabilization by 2045.
New Contraceptive Choices: The current contraceptive basket has been expanded with the inclusion of two new contraceptives- Injectable contraceptive (Antara program) and Centchroman (Chhaya).
Post-partum Intrauterine contraceptive device(PPIUCD) incentive scheme under which PPIUCD services are provided post-delivery.
Compensation scheme for sterilization acceptors which provides compensation for loss of wages to the beneficiary and also to the service provider and team for conducting sterilization.
National Family Planning Indemnity Scheme (NFPIS) under which clients are compensated in the eventualities of death, complication, and failure following sterilization operations.
Family Planning Logistics Management Information System (FP-LMIS): dedicated software has been launched to ensure smooth forecasting, procurement, and distribution of family planning commodities across all the levels of health facilities.
Mission Parivar Vikas has been introduced for substantially increasing access to contraceptives and family planning services in seven high focus states having TFR of more than 3 namely Uttar Pradesh, Bihar, Madhya Pradesh, Rajasthan, Jharkhand, Chhattisgarh, and Assam.
Scheme for Home Delivery of contraceptives by ASHAs at the doorstep of beneficiaries has been taken up.
Scheme for provision of Pregnancy Testing Kits in the drug kits of ASHA for use in communities.