Vanniyar Movement: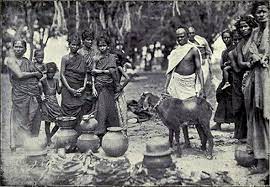 With local body polls round the corner, the Dravida Munnetra Kazhagam (DMK government in Tamil Nadu) has announced the construction of a memorial in Villupuram to people killed in police firing and clashes in 1987, during a movement demanding reservation for the Vanniyar community.
Vanniyars are one of the largest and most consolidated backward communities in the state.
They had raised massive protests in the mid-1980s demanding 20% reservation in the state, and 2% in central services.
The Vanniyars declared an agitation from September 17 to 23, 1987, which turned violent. At least 21 protesters were killed, mostly in police firing, and also in clashes with members of Scheduled Caste communities.
After the DMK government of M Karunanidhi came to power in 1989, the OBC quota was split into two: Backward Castes and Most Backward Castes. Vanniyars were categorised among the MBCs with 107 other communities, with 20% reservation.
Three decades later, the then AIADMK government passed a Bill, and the current DMK government has implemented it with a Government Order ensuring 10.5% reservation for Vanniyars within the 20% MBC quota.