National TB elimination Program (NTEP):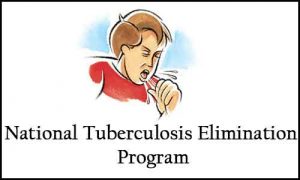 IndianOil has committed to support the National TB elimination Program (NTEP) in India by providing an enabling environment through integrated and prioritised intervention with City Coordination Committees, District Health Societies, Technical support groups, etc., in each of the 75 districts of Uttar Pradesh and 23 districts in Punjab.
The program's key objective will be to screen and test the entire population of UP & Punjab every year for the next three years. Once patients are notified, their treatment will continue as per the protocol of the National TB Elimination Program.
In 2018, Shri Narendra Modi, Hon'ble Prime Minister of India had given a clarion call to End TB in India by 2025, five years ahead of the Sustainable Development Goal (SDG) target of 2030.
To fulfil the Prime Minister's vision, Indian Oil Corporation Limited, under the aegis of Ministry of Petroleum & Natural Gas, in collaboration with Ministry of Health & Family Welfare, is joining the "Jan Andolan" of "TB Mukt Bharat".
Uttar Pradesh is the state with the largest population in India (accounting for about 20% of the population of India).
In 2020, Uttar Pradesh, with a population of over 23.4 crores, had the highest share of tuberculosis notifications in India (over 20%).
Punjab caters to a large number of migrant labourers from many states and ensuring cascade of care to TB patients among migrants is a challenge.