India To Become Asia's Second-Largest Economy By 2030: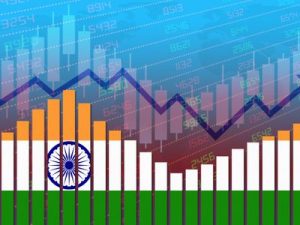 According to the Information Handling Services (IHS) Markit report, India is likely to overtake Japan as Asia's second-largest economy by 2030.
Currently, India is the sixth-largest economy, behind the U.S., China, Japan, Germany and the U.K.
IHS Markit is a global leader in information, analytics and solutions for the major industries and markets that drive economies worldwide.
Current State of India's Economy:
India's GDP at current prices stood at USD 694.93 billion in the first quarter of FY22, as per the provisional estimates of gross domestic product for the first quarter of 2021-22.
India is the fourth-largest unicorn base in the world with over 21 unicorns collectively valued at USD 73.2 billion.
In terms of value, the size of the Indian economy stood at USD 2.7 trillion in 2021, which is projected to grow to USD 8.4 trillion by 2030.
This boom is enough to overtake Japan, making India the second largest economy in the Asia-Pacific region by 2030.
India's growth rate is projected to be 8.2% in 2021-22, compared to a decline of 7.3% in the previous fiscal.
However, the momentum of the current financial year(FY) will continue in 2022-23 as well and India will achieve 6.7% growth.