Merchant Digitization Summit 2021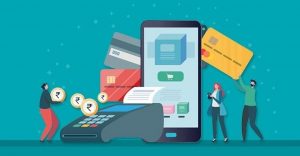 The Government of India, Federation of Indian Chambers of Commerce and Industry (FICCI), and UN-based Better Than Cash Alliance hosted Merchant Digitization Summit 2021: Towards Atma Nirbhar (Self Reliance) Bharat.
The Summit brought together leaders from the public and private sectors to accelerate responsible digitization of merchants in India's North-Eastern and Himalayan regions and Aspirational districts.
Highlights of the Summit:
Empowering women merchants who play critical roles in their communities is one of the priorities to help achieve the mission of Digital India.
The National Language Translation Mission can be used to disseminate digital payment information, privacy clauses, and consent in local languages for trust and empowerment.
Identified opportunities to address the challenges of connectivity, access to smartphones, and digital literacy for merchants at the last mile.
Along with the increased focus on 'Make in India' through Atmanirbhar Bharat Scheme, responsible digitization must more strongly include rural networks such as Self Help Groups and community enablers.
This will lead to the creation of the local digital ecosystems to help millions of merchants join the formal economy, access credit, and grow their business.
From an average of 2-3 billion digital transactions monthly, India has set an ambitious target for 1 billion digital transactions per day.
Person to Merchant (P2M) digital payment transactions will scale to 10-12 billion transactions every month to contribute to India's digital economy.