Italian Marines Case Update: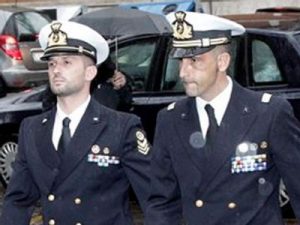 The Supreme Court has closed a criminal case initiated against two Italian marines who killed two fishermen off the Kerala coast, setting the stage for the Italian government to try them in their own country as per an international tribunal award.
It has also accepted the additional compensation of Rupees 10 crores offered by the Republic of Italy to the victims of the 2012 sea-firing incident which took place near the Kerala coast.
The Government of India urged the Court to invoke the extraordinary power under Article 142 of the Constitution to quash the criminal cases against Marines, as the international tribunal under the United Nations Convention on Law of Seas had ruled that India lacks the jurisdiction to criminally prosecute them.
In a close 3:2 vote, the tribunal ruled that the Italian marines enjoyed diplomatic immunity as Italian state officials under the United Nations Convention on the Law of Sea.
Taking note of the "commitment expressed by Italy" to resume its criminal investigation into the incident, the tribunal said India must cease to exercise its jurisdiction.