Joint Communication For Tribal Communities: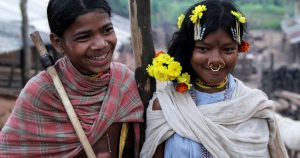 A joint communication was signed by the Ministry of Tribal Affairs and the Ministry of Environment, Forest, and Climate Change which is aimed at giving more power to the tribal communities in managing the forest resources.
Joint Communication:
It pertains to more effective implementation of the Forest Rights Act (FRA), 2006 and for harnessing the potential for livelihood improvement of the Forest Dwelling Scheduled Tribes (FDSTs) and other Traditional Forest Dwellers (OTFDs).
State forest departments will carry out verification of claims for forest rights, mapping of forest lands involved and provision of necessary evidence as required, authentication of records, joint field inspections, awareness generation etc.
The lack of recognition of forest rights has left tribal and forest dwelling communities across the country insecure of tenure and fear of eviction from their lands.
State forest departments are to undertake projects for value chain addition including capacity building of primary collectors, new harvesting methods, storage, processing and marketing of Non​-Timber Forest Products (NTFP).
A nodal agency to be designated for specific non-timber forest products as supply chain platforms in collaboration with TRIFED, Ministry of Ayush, MFP (Minor Forest Produce) Federations, Van Dhan Kendras etc.