Kala Utsav 2020: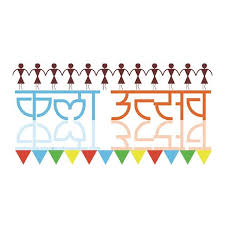 An annual function to promote arts in education, was organised by the Ministry of Education.
Kala Utsav is an initiative of the Ministry of Education (MoE) to promote arts in education.
This programme was initiated under Rashtriya Madhyamik Shiksha Abhiyan (RMSA), which has now been merged with other schemes under 'Samagra Shiksha – an integrated scheme for school education'.
Aim: Kala Utsav aims at nurturing and showcasing the artistic talent of school students at the secondary stage in the country.
District/State/National Level Utsav is structured as an art festival that includes performances and display of exhibits.
In the context of education of Arts (Music, Theatre, Dance, Visual Arts and Crafts), the initiative is guided by the recommendations of the National Curriculum Framework 2005 (NCF-2005).
Importance: Introduction of Indigenous Toys and Games segment in Kala Utsav 2020 supported the 'Vocal for Local' initiative.
It is in sync with the recommendations of National Education Policy 2020 which emphasizes the promotion of arts and culture through education.
It complements the Samagra Shiksha Scheme by enhancing aesthetics and artistic experiences for secondary-level students, which play a major role in creating awareness of India's rich cultural heritage and its vibrant diversity in line with 'Ek Bharat Shreshtha Bharat'.
It enhances the students' reasoning, comprehensibility, problem-solving, cognitive and decisive abilities, which are helpful in the all-round development of the student.